LOUDREADERS SESSION 3

AGENCY — Ersela Krippa & Stephen Mueller
June 21, 2020 1:00pm

Ryan Scavnicky
June 21, 2020 4:00pm





Loudreaders Session 3:

Military Urbanism

1:00pm EST

Ersela Kripa & Stephen Mueller

AGENCY

--

AGENCY is a design and research practice which leverages spatial design and spatial information to counteract nascent forms of global and urban insecurity. From the practice's position on the US/Mexico border, which provides a base of operations and context for discrete interventions, AGENCY's work reveals and enacts emerging publics. Working in protracted, conflictual contexts, the practice consistently shifts the narrative, developing targeted methods to identify, appropriate, and subvert subperceptual urban and atmospheric phenomena.

Kripa and Mueller are the authors of

FRONTS: Security and the Developing World

(AR+D, 2020), which uncovers a growing geography of codependence between the global security complex and the urban morphologies of the developing world which it increasingly incriminates.

Kripa and Mueller are the recipients of the 2018 Emerging Voices award from The Architectural League of New York, the 2010-2011 Rome Prize in Architecture from the American Academy in Rome, and MacDowell Colony residency fellowships in 2009 and 2013. AGENCY is the winner of the 2010 ONE PRIZE, an international design competition for creating productive green space in cities hosted by Terreform 1. AGENCY's work has been exhibited internationally, including at the Hong Kong/Shenzhen Bi-City Biennale for Architecture and Urbanism, the Venice Biennale, the Berlin Biennale, Storefront for Art and Architecture in New York, and the Richmond Art Center.

Ersela Kripa is a registered architect and founding partner of AGENCY. Born and raised under communist dictatorship in Albania, Ersela's work is particularly focused on uncovering the machinations of the securocratic regimes that surveil and control our public lives. Ersela is an Assistant Professor at Texas Tech College of Architecture (CoA) and Director of Projects at POST (Project for Operative Spatial Technologies), a territorial think-tank situated on the US-Mexico border. Ersela serves on the editorial board of the International Journal of Architectural Computing (IJAC). Ersela holds a Bachelor of Architecture with Honors from the New Jersey Institute of Technology, and a Master of Science in Advanced Architectural Design from Columbia University.

Stephen Mueller is a registered architect and a founding partner of AGENCY. Stephen is currently Research Assistant Professor at Texas Tech University College of Architecture (CoA), and Director of Research at POST (Project for Operative Spatial Technologies), a territorial think-tank situated on the US-Mexico border. Stephen is the recipient of a 2019 GSAPP Incubator Prize from Columbia University, for ongoing research to uncover, represent, and design for the unseen dangers of irradiated shade in the borderland. Stephen holds a Bachelor of Architecture with Distinction from the University of Kansas, and a Master of Science in Advanced Architectural Design from Columbia University.

https://agencyarchitecture.com/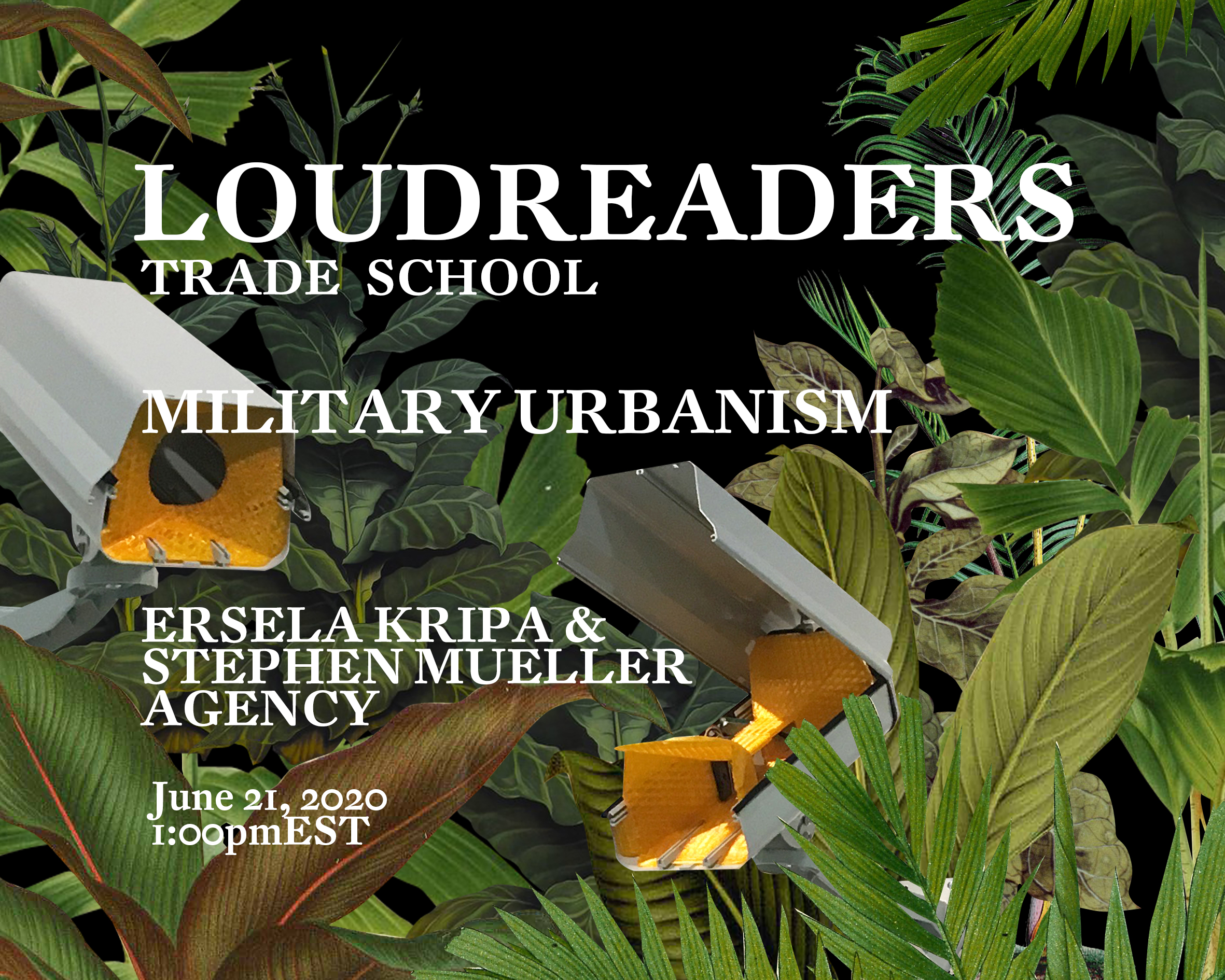 Worldmaking Session
MEME THEORY
4:00pm EST
Ryan Scavnicky
Download
Workshop Folder Here
--
Ryan Scavnicky is the founder of Extra Office.
His work is published in ArchDaily, Architect's Newspaper, SCI-Arc Offramp, UCLA POOL, Archinect, and Hyperallergic.
In addition, he has over 6 years of experience in international offices in Beijing, San Francisco, and Vienna.
He received his Masters in Design Theory and Pedagogy with distinction from SCI-Arc in Los Angeles. He studied at DAAP in Cincinnati for his Masters of Architecture.
Ryan is currently teaching at the Ohio State University and Kent State University.
He has previously held appointments at the University of Cincinnati, the School of Architecture at Taliesin, and SCI-Arc.
https://www.extraoffice.co/