LOUDREADERS SESSION 5

Nora Wendl
June 23, 2020 12:30pm

Diego Grass Puga / OnArchitecture
June 23, 2020 2:00pm

Traumnovelle
June 23, 2020 4:30pm





Loudreaders Session 5(a):
12:30pm EST

Nora Wendl discusses her research on the Farnsworth House

--
Nora Wendl questions the composition of architecture—seeking to expand the perception of what the discipline's built forms and histories are, aligning architecture and its histories with the adjacent fields of fiction, poetry, contemporary art and literature. Wendl is co-editor, with Isabelle Loring Wallace, of Contemporary Art about Architecture: A Strange Utility (Ashgate, 2013). In 2012, she co-organized the international ideas competition Pruitt Igoe Now with Michael R. Allen, Director of Preservation Research Office in St. Louis, Missouri (pruittigoenow.org). She is widely published in numerous architectural journals, including 306090, Architecture and Culture: Journal of the Architectural Humanities Research Association, Forty-Five, Journal of Architectural Education, On Site: Review, Studies in the History of Gardens and Designed Landscapes, and Thresholds. Beyond academic writing, she has recently published Ave Maria (Savannah: A-B Editions, 2016) with photographer Rylan Steele.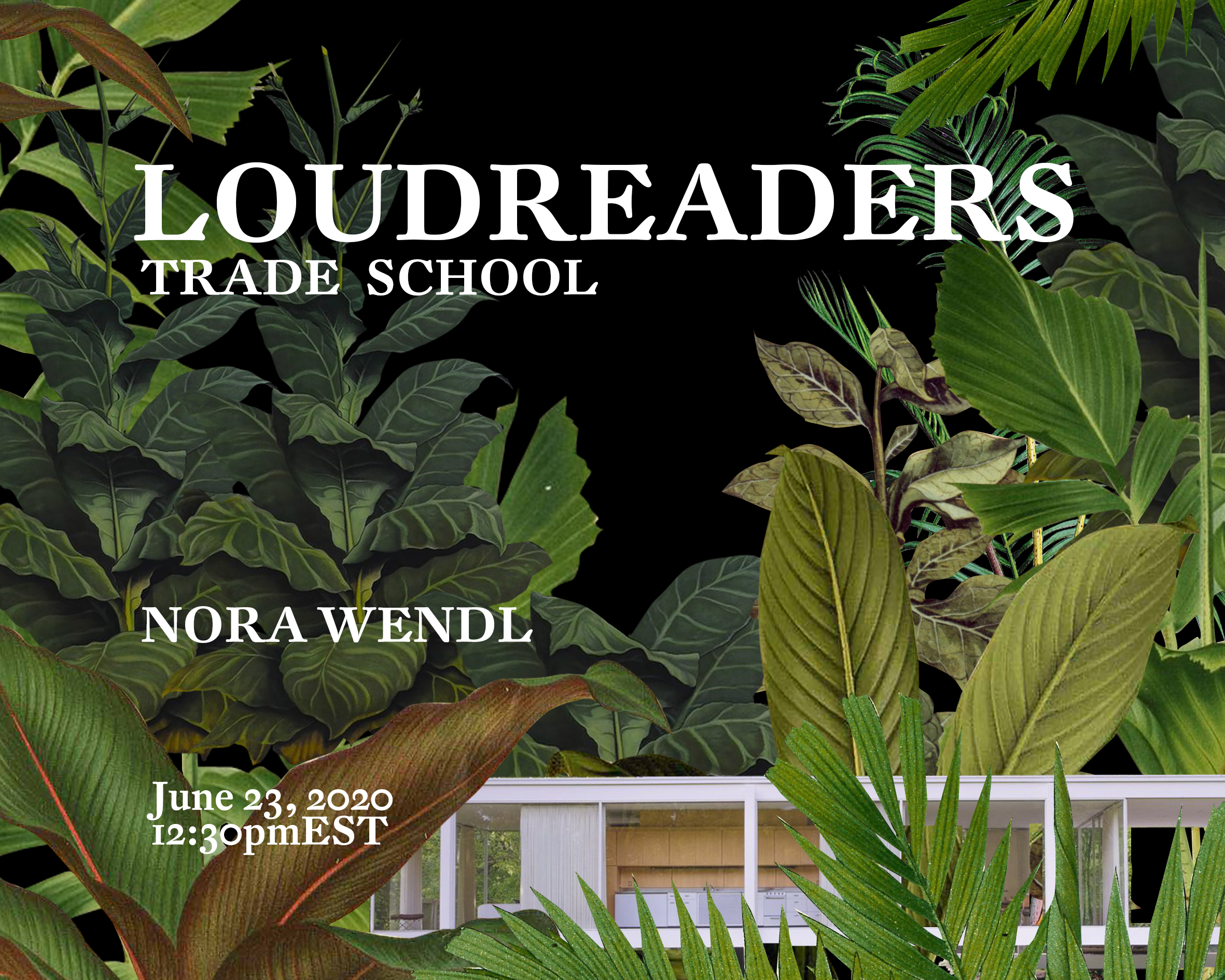 Loudreaders Session 5(b):
2:00pm EST
OnArchitecture
Diego Grass Puga discusses the critical documentation of architects and architecture in his platform OnArchitecture

--
Diego Grass studied architecture at Pontificia Universidad Católica de Chile. He joined Izquierdo Lehmann Architects as an associate from 2009 to 2011. In 2012, he formed Plan Común with Felipe de Ferrari, before leaving in 2016 to form GRASS+BATZ. Together with Thomas Batzenschlager, they focus on projects mainly in Chile collaborating with NGOs and private commissioners. He has done audiovisual surveys about architecture since 2006, with all his productions compiled at a database, OnArchitecture (
www.onarchitecture.com
). He teaches at Pontificia Universidad Católica de Chile (2014–) and Harvard University Graduate School of Design (2020–).
Worldmaking Session
4:30pm EST
THE MARBLE HUT
Traumnovelle
Download
Workshop Folder Here
--
Traumnovelle is a militant faction founded by three Belgian architects: Léone Drapeaud, Manuel León Fanjul and Johnny Leya. Traumnovelle uses architecture and fiction as analytical, critical and subversive tools to emphasize contemporary issues and dissect their resolutions.
Traumnovelle alternates between cynicism and enthusiasm all the while advocating for critical thinking in architecture. Traumnovelle champions a multi-disciplinary approach with architecture at the crossroads. Traumnovelle distances itself from current forms of naive architecture and refuses to glorify the mundane. Traumnovelle sides with those who have not sacrificed ambition and criticism